OPENING TIMES
Tuesday- 4:30pm- 8:00pm
Wednesday- 4:30pm- 8:00pm
Jay-Em Studios MINI CHOIR @ 4:30pm till 5:15pm
Friday- 4:30pm- 6:00pm
Jay-Em Studios SHOW CHOIR @ 5:00pm till 6:00pm
Saturday- 11:00am- 5:00pm
Please Note: I Currently have limited availability, please email me to find out when I are free for lessons
If you are interested in your child taking Private Singing Lessons, I recommend that they be no younger than 11 years old (in Yr 6 at School).
Payment & Costs
30 Minutes Vocal Coaching Session- £12
1 Hour Vocal Coaching Session- £22
DIPLOMA IN MUSICAL THEARTE OR SPEECH AND DRAMA- ENQUIRE FOR COSTS AND ENTRY PROCESS.
I ask that lessons are paid for in monthly blocks and we run a 24hr cancelation policy. Fees can be paid with Cash, Cheques or Direct Debit.
WHY HAVE LESSONS WITH ME.
I focus on teaching SAFE AND ARTISTIC SINGING!! I primarily focus on singing for Musical Theatre but also coach genres such as Pop, Classical and Light Rock. My lessons are developed and aimed specifically at Intermediate to Advanced Pupils wanting to work or gain more experiences in the professional Musical Theatre Industry.
I look at the voice in a scientific manner and answer the question, "How are we doing this?" I think if we understand the voice then our "Knowledge is Power"!
Do you want to learn how to belt safely and easily?
Do you want to learn control of your Breath and True Vocal Folds?
Do you have nasal problems when you sing?
Do you want to learn how to Anchor and Support yourself correctly when you sing?
We have great experience within the theatre industry so can offer advice and help you develop your work for professional auditions and work.
I have advances technical equipment, creating a new dimension to vocal coaching, to enhance your learning and help you understand your voice to the best of your ability.
Students of 'The Little Voice Studio' will have the opportunity to perform in concert, gain contacts to industry professionals and also record their work in a professional recording studio.
Students wishing to take Singing Exams can be entered in for specialised Musical Theatre or Pop & Rock exams with 'Trinity College London' and 'London College of Music' Exam Boards. I can also tutor more advanced pupils through a Diploma in Musical Theatre with Trinity.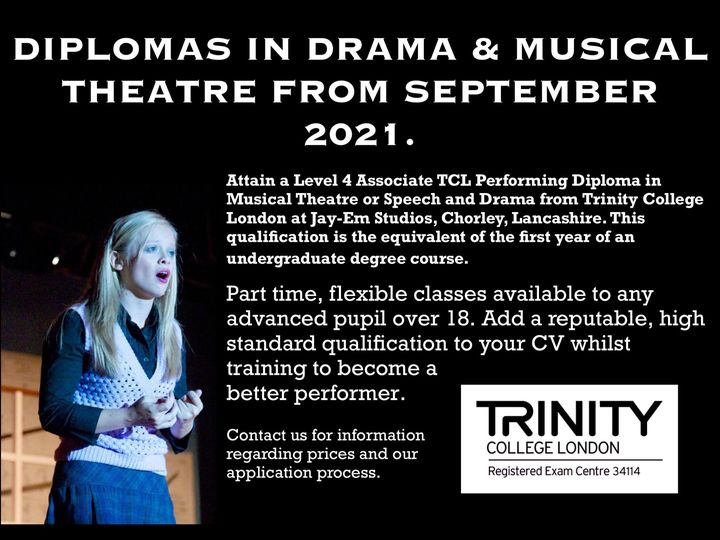 About Me.
I graduated fron UCLan with a BAHons in Music Theatre. I have also trained in numerous vocal techniques specialises in Estill Technique which I discovered whist studying for my degree.
I am also a professional director and choreographer and teach at numerous high schools and primary school around the area. I tutors GCSE Drama and teach Drama classes at Jay-Em Studios where she also runs two weekly choirs for them (see our choir page for more details)
All people working in and around "Lily's Voice Studio" are DBS/CRD cleared and we have full Public Liability Insurance.
Venue
All classes are held at Jay-Em Studios, Chorley (27 Victoria Street).